What Is Wellness Chiropractic Care?
At Advanced Chiropractic, we take great pride in providing the finest chiropractic wellness care to all the patients looking for a natural, pain free lifestyle approach.
When visiting our office, you will discover so much more than a fast solution to back or neck pain. Rather, we take the time to listen closely and to understand where you are right now in terms of your lifestyle, and work with you to help achieve your overall health goals. We'll ask you about your chronic conditions and symptoms, but we will also want to know your expectations, objectives, and reasons for wanting to see a chiropractor.
Involving all the aspects of wellness and healing, from chiropractic adjustments to nutrition counseling and stress relief, our health care programs help keep your body balanced and healthy from inside out.
Below is a sampling of the different advanced chiropractic services we offer in our Los Gatos chiropractic office.

Chiropractic Care
---
Our chiropractors provide advanced spinal correction therapy, utilizing "state of the art" chiropractic wellness care techniques, to help bring the spine back to its optimal function and alignment. Never in the history of chiropractic have we been able to provide a better level of help and expertise than we do now. These newer correction treatments are safer, more comfortable and more effective than ever before, allowing us to transform and improve the lives and well-being of hundreds of people.
As a Doctor of Chiropractic, Dr. Andrea, D.C. has years of training and experience in treating the nervous system and performing spinal adjustments. Throughout her entire career, she has dedicated herself to helping all her patients improve their life naturally through chiropractic, and achieve their optimal health potential.
Corrective Exercises

---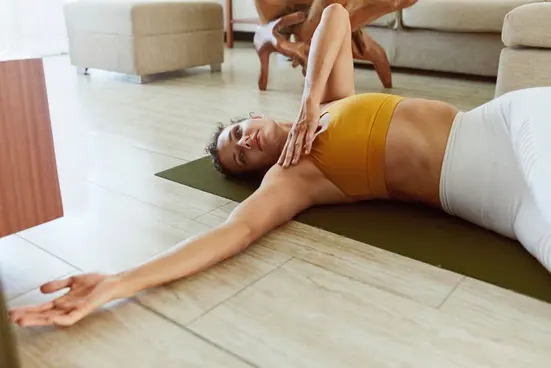 In our Los Gatos chiropractic facility we don't just treat patients. Part of our advanced chiropractic services is to also teach them special "blueprint" exercises, designed and tailored specifically to help strengthen and correct their physical problems.
Including simple stretching exercises, weight training, and stabilization workouts, these exercises can be performed in the comfort of your own home and can improve the effectiveness of your spinal correction by as much as 30-40%.
In addition to skeletal misalignment, muscles and connective tissues can be also out of place, or strained by improper alignment and use. Our specific corrective exercises programs and stretches complement your adjustments, and help your entire body stay in balance.
Lifestyle Advice

---
We often find it helpful to "coach" our patients on certain activities they should limit, or do differently to avoid aggravating their particular health challenge.
Our main holistic goal is to help every patient learn how to take best care of their wellbeing, in order to achieve a fulfilling and happy lifestyle full of the activities they enjoy most.
We recognize that each one of our patients is a whole distinct person, and helping them reach true health and wellness should be part of a well-rounded, individual chiropractic wellness care plan.

Nutritional Counseling

---
Being healthy and disease free shouldn't be hard.
Our chiropractic wellness care packages include specific recommendations on nutritional supplements and healthy food choices to enhance our patient's journey to optimal health.
Do you know which foods, supplements and vitamins are good for you?
Whether you need a complete diet overhaul, are looking to manage a medical condition or want to fine-tune your food choices, Dr. Andrea, D.C. and our team of chiropractors can provide a structured nutritional program based on your individual needs.
Spinal & Postural Screenings

---
Posture and spinal screening results can reveal important health information and unlock the door to improved health and quality of life.
We provide chiropractic wellness care screenings at area malls, community events, health fairs and places of employment.
Contact us today to schedule an appointment or arrange a screening at your event or workplace.