Chiropractic treatment is an excellent way to treat joint, back, or neck pain among many other ailments such as vertigo, and scoliosis. It can do wonders for your overall health because it has a holistic approach to dealing with inflammation, and it will help you fight out pain in the long run. But, every once in a while, you could feel weird after a chiropractic adjustment, which might seem strange since this type of treatment is well-known for helping you relax. 
In fact, this is a perfectly normal reaction to the toxins leaving your body, so rest assured that once these side effects pass, you will be feeling energized and relaxed. 
Wondering how that happens? Let's see...
Why Are You Feeling Weird After a Chiropractic Adjustment?
One of the main principles of chiropractic care is to relieve pain by reducing inflammation in the spine and connecting areas, such as your arms and legs. 
Oftentimes, inflammation in the spine can cause pain in various areas of your body, so by treating the source of the problem, the pain goes away for good. 
However, in the process of reducing inflammation through chiropractic adjustments, there is a flush of toxins that are released into your bloodstream, which can cause certain side effects.
Here are some of the ways you might be feeling weird after chiropractic adjustments;
Dizziness - Because your body adjusts to the new position of the spine which, in turn, has an effect on the nervous system.

Nausea - An effect of the toxin relief.

Flu-like symptoms - Happen because your body is responding to the toxin flow.

Sweating - Is a response to the fever and your body's way of helping you flush out the toxins.

Fatigue - An effect of your body fighting the toxins.

Headache - This is an effect of the toxins flow. 
How Long Does Toxic Release Last After a Chiropractic Adjustment?
If you wonder how long till you stop feeling weird after a chiropractic adjustment, it takes just a few days for your body to flush out the toxins. 
Depending on how your body reacts and the level of inflammation you had — which generated the toxins in the first place — it might take just one day or even up to a week. Should the adjustment period be longer than that, contact your chiropractor.
To get over the toxic release symptoms faster, drink plenty of water and tea, preferably diuretic tea. This helps your joints and nervous system, and it also aids your body in getting rid of toxins. If you go for diuretic tea, ensure you stay hydrated.
Is It Normal To Feel Dizzy After a Chiropractic Adjustment?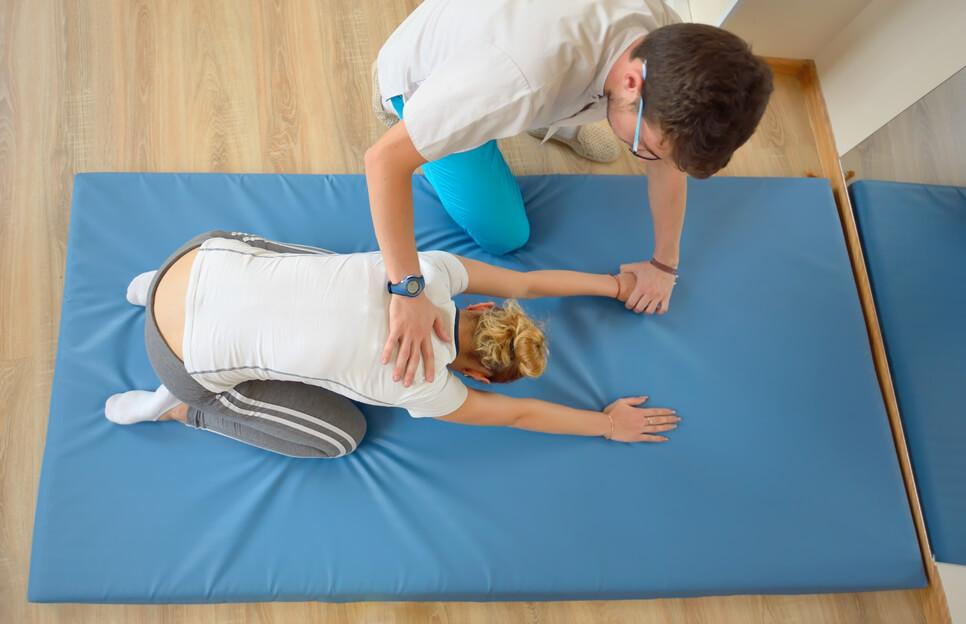 Dizziness is a perfectly normal feeling after a session with your chiropractor. 
Chiropractic adjustments realign the vertebrae to their natural position. Considering that several nerves pass through each vertebra, position changes also affect the nervous routes. 
So, although realigning the vertebra has an immediate beneficial effect on your health, it might make you feel a bit dizzy in the beginning while your body gets used to the new position.
What Are The Most Common Side Effects Of Chiropractic Adjustments?
Feeling weird after chiropractic adjustments might come in many ways and forms. Aside from the symptoms related to the toxin release that we've mentioned above, there are two other common side effects;
Soreness
This happens because changing the position of the vertebrae or bones — for procedures on extra-spinal areas — during the chiropractic adjustment also affects the muscles, which have to adapt as well. The muscles might have to shorten or lengthen slightly, which can cause some soreness. 
Another cause of soreness might be the simple release of tension in the muscles. Rest assured that this is just a short-term side effect. Yoga might help you get through it faster, but you'll be feeling well in no time anyway.
Digestive Changes
As mentioned above, some essential nerves pass through your vertebrae, including those connected to your digestive system. So, don't be surprised if, after a chiropractic adjustment, you notice fluctuations in your bowel movements. 
If you suffer from inflammatory bowel syndrome (IBS), visiting your chiropractor for regular adjustments might be useful to you because it will help with constipation. If not, you might experience some irregular digestion. Rest assured that this too will pass in a few days.
With this being said, if you find yourself feeling weird after a chiropractic adjustment, don't worry because it is all normal. It's just your body getting used to the changes. You'll bounce back quickly, feeling energized, empowered, and relaxed.
If you are in pain or want to give your health a boost, come and visit us in our Los Gatos chiropractic clinic, in CA. We will help you find a solution to any health problems you may be experiencing that could benefit from chiropractic care.
You might also enjoy: