Chiropractic adjustments have earned a significant amount of popularity in the last few years. And as information about chiropractic care has become widely available, more and more patients have started to embrace it, and are now praising its results! To help you learn more about the depth and reach of chiropractic care, here are 10 chiropractic statistics and key facts.
No. 1 - Over 35 Million Patients Treated In The US Each Year
Each year, chiropractors treat more than 35 million patients in America, with approximately one million chiropractic adjustments being performed every day.
These chiropractic statistics relay just how much this type of treatment has increased in reach. They also show that, as a drug-free method for alleviating back and neck pain, chiropractic is a reliable treatment option.
No. 2 - More Than Half Of Patients Describe It As 'Very Effective'
Out of all the patients getting chiropractic treatment, over a half describe it as 'very effective'.
In case you had some doubts regarding chiropractic's efficiency, these statistics are here to calm your worries. 
Chiropractic care has positively surprised most individuals that have ever tried it. And while many patients may visit a chiropractor initially for back pain, many of them will usually return to solve other health issues once they discover just how effective chiropractic actually is.
No. 3 - Young Patients With Chronic Back Pain
20% to 32% of chiropractic patients are young adults (aged 20 to 39) with chronic low back pain. 
The rise in long office work hours has correlated with the increase of people leading a sedentary lifestyle. And as expected, being sedentary is one of the major causes of low back pain. 
While chiropractic treatment might have been associated in the past with older patients, this chiropractic statistic illustrates that chiropractic's reach has now shifted towards a much younger demographic group — which even includes children and babies — making it a popular way of healing among people of all ages.
No. 4 - The Most Popular Age Group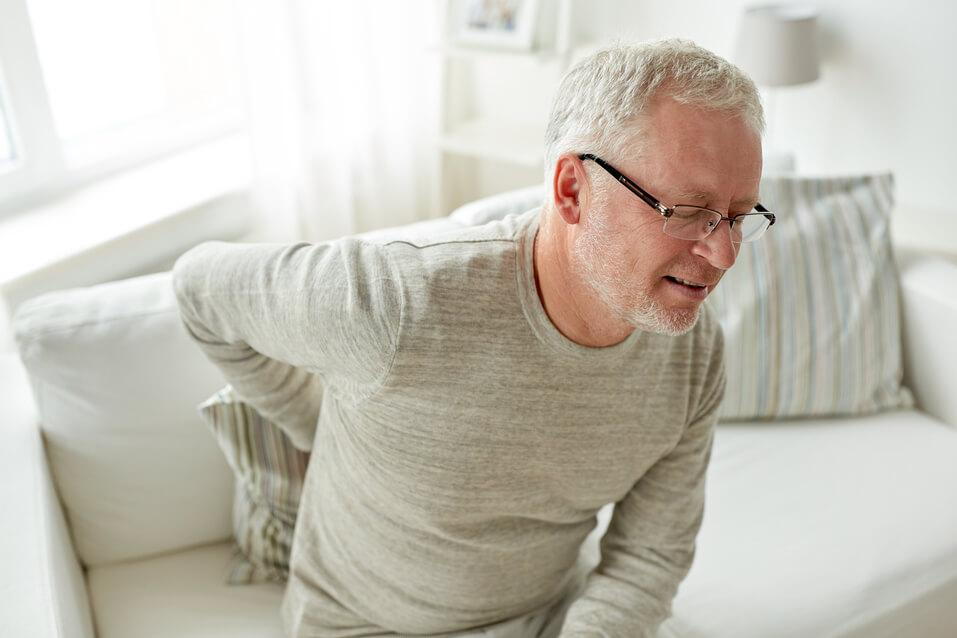 Patients aged 45 to 64 are the most likely to visit a chiropractor.
According to chiropractic statistics, the main patient group for chiropractic treatment remains 45-64. 
Even with low back pain and sedentary lifestyle-generated ailments being worldwide issues and among young employees, older individuals seek chiropractic care more often. That's because chiropractic care is well suited for other issues that typically come up with age, such as joint pain, muscle pain, and many others.
No. 5 - Low Back Pain Is The Most Frequent Reason To See a Chiropractor
Low back pain (31.3%) is the most frequent reason patients seek chiropractic care.
As mentioned above, chiropractic treatment is extremely efficient in tackling low back pain because it reduces inflammation mechanically. When paired with anti-inflammatory medication, it can do wonders. In fact, chiropractic adjustments have proven to be more effective than traditional medical care for treating lower back pain.
No. 6 - Over 100,000 Registered Chiropractors Worldwide
There are over 70,000 registered chiropractors in the US, and more than 100,000 chiropractors registered worldwide.
These chiropractic statistics come from the American Chiropractic Association. With the rise in demand for chiropractic care, an increase in this profession's popularity has also been noticed. And, in case you think becoming a chiropractor is easy, think again! According to ACA, it takes more than 4200 hours of training to become an accredited chiropractor.
No. 7 - Chiropractic Care Helps Reduce The Risk Of Strokes
After chiropractic treatment, 1-3 incidents of stroke have been reported per 1 million people. This is significantly less when compared to spine surgery, which comes with a risk of 1,800 incidents of stroke per 1 million people.
It is a known fact that chiropractic spinal manipulation is a significantly safer alternative to surgical and drug treatment. Even though chiropractic care is not entirely risk-free — like nothing in life actually is — it has far smaller risks when compared to traditional medicine.
No. 8 - Can Reduce The Number Of Hospital Visits
Chiropractic care can reduce the number of hospital visits by 60%.
One of the most important chiropractic facts is that regular treatment reduces inflammation in the body. This, in turn, will significantly reduce the development of many other health problems, ranging from digestive problems and orthopedic issues, all the way up to heart disease. 
In time, chiropractic can help people heal better, faster, and reduce their visits to the doctor.
No. 9 - Reduces Pharmaceutical Costs
Regular chiropractic care can reduce pharmaceutical costs by 85%. Seeing a chiropractor instead of a medical doctor could save Medicare nearly $83.5 million per year.
According to these chiropractic statistics, getting regular adjustments works as a preventative measure for a wide range of ailments, which, in time, will save you the money you would otherwise spend on medication. 
Chiropractic is a much cheaper alternative to traditional medicine, which uses drugs and surgery to treat orthopedic issues.
No. 10 - Successful At Treating Headaches And Migraines
Chiropractic is a successful treatment option for headaches and migraines.
While low back pain, and mainly orthopedic problems, might be the most common health problems treated by chiropractic care, chiropractic can be a very efficient treatment option for headaches and migraines as well.
Considering the high number of patients suffering from migraines who develop resistance to drugs, using chiropractic in your treatment plan can be a major breakthrough.
Chiropractic Statistics - Wrapping Up!
As you might have seen by reading these stats and facts, chiropractic care is a valuable type of treatment for patients of all ages suffering from a variety of health issues.
If our article got you curious and are ready to give chiropractic care a try, why not make an appointment in our Los Gatos chiropractic office and come meet our amazing doctors.
In the meantime, you might also enjoy: