Improving Fertility With Chiropractic Care
As scary as it may sound, our society is going through a worldwide epidemic of infertility. And what makes it even more problematic is that even in countries with severe overpopulation, one of the most common reasons women visit their doctor is the inability to become pregnant. But when everything else fails to work, can chiropractic care improve fertility? And is there anything a chiropractor can do for those trying to conceive?
If you are trying to have a baby, seeing your gynaecologist raise his shoulders or hearing the dreaded "Just relax and it will happen" can make you even more worried that it might never happen. Rest assured, you are not the only one having infertility issues. In the United States alone, 10% percent of women aged 15-44 have difficulties getting pregnant. Globally, case studies show that  48.5 million couples experience infertility. Seeing a chiropractor for your fertility issues might be the last thing on your mind during loss and desperation. 
But if you are not yet ready yet to jump into invasive infertility treatments, there are ways to improve your odds of conception with a method that is quick, painless, inexpensive, and non-invasive. Modern reproductive medicine cannot always offer a clear explanation of why a healthy woman cannot get pregnant. Chiropractic treatment has shown some promising results in promoting healthy reproduction in both men and women. Here's how you can reap the rewards of visiting your chiropractor when you are ready for a baby, but facing fertility problems.
How The Nervous System May Interfere With Fertility
Wondering what a chiropractor can do for fertility?
There are many reasons why a patient may be infertile. It could be because of endometriosis, PCOS, congenital body defects, past miscarriages, stress, incorrect nutrition, and last but not least, improper nervous system function. 
Made up of 2 major divisions, the central and the peripheral structures, the nervous system is a complex mechanism that regulates and coordinates many body activities, including the reproductive system. If the nerves leading to the spine are injured or blocked somehow, it may change aspects of our sexual function and affect our physical, mental, and social well-being. Pinched or pressed nerves can cause many things, including illness, accidents, poor posture, and even stress. They can lead to a decrease in fertility, diseases of the pelvic organs, and even infertility. 
Can misaligned pelvis cause infertility?
Other than pinched nerves, if one's pelvis is twisted, there can be pressure on reproductive organs that may stress them and prevent pregnancy. 
That's why, when you visit your chiropractor for fertility issues, the first thing your doctor will want to determine is whether or not you are suffering from any spine disorders. In our Los Gatos chiropractic clinic, we will start the treatment plan by obtaining a detailed history of your health. After gathering all the information, our doctors will further continue by performing a thorough evaluation of the entire body to determine an appropriate and specific treatment plan to support fertility. Your chiropractor will make investigations through both manual examination and X-rays, which will help identify distortions or misalignments.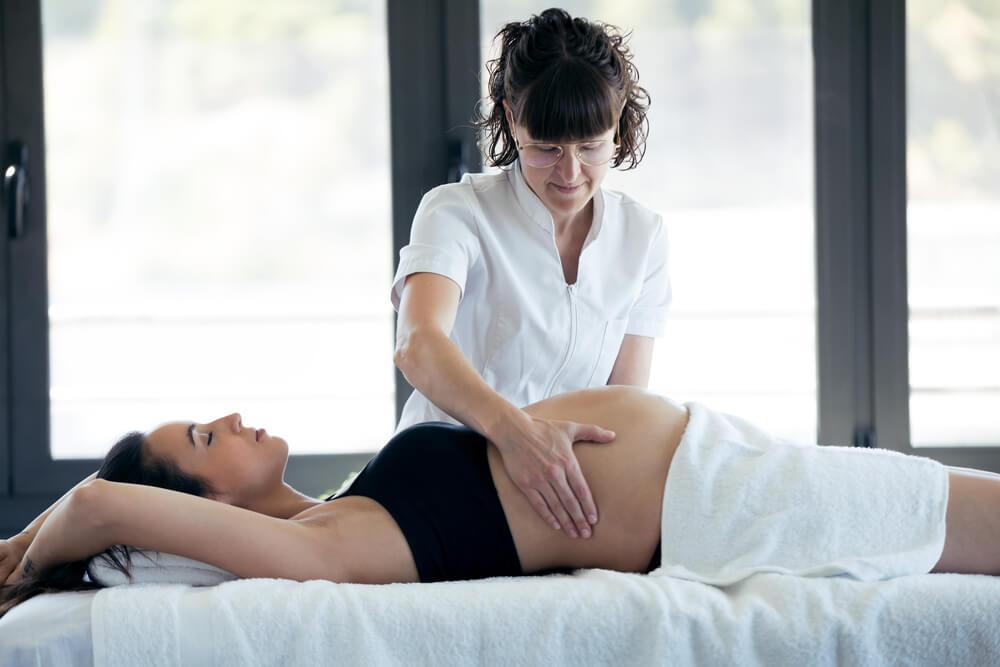 Can A Chiropractor Help With Getting Pregnant?
Wellness chiropractic care treats the body as an entire interconnected system and looks at removing all obstacles to restore its optimal function. And while chiropractic doesn't cure infertility, seeing a chiropractor for your problems can help you promote health from the inside out. Regular adjustments reduce stress and interference in the body and, more specifically, the nervous system. Once the subluxations are minimized or eliminated, not only can a woman's menstrual cycle become regular and healthy, but the mechanisms which take the egg through the fallopian tubes to the uterus can also improve. 
Besides that, chiropractic care can help as a single treatment and an excellent complement for assisted fertility treatment, such as hormone therapy, intrauterine insemination, or in vitro fertilization, optimizing the possibility for success.
We have many patients asking us, "How can I increase my fertility?"
In our clinic, we recognize the complexity of life and appreciate that there may not be just one solution for one couple. Besides chiropractic adjustments, our doctors will also recommend that their patients swim, do yoga, have healthy nutrition, and reduce stressors. All of these factors can have a direct effect on one's ability to conceive. That's why a holistic approach to healing has been proven to give the best results. 
Even if you don't believe in alternative medical treatments, seeing a chiropractor for fertility can turn out to be more than helpful for your conception plan. To find out more about infertility and chiropractic, come in and discover by yourself the many benefits chiropractic care can have for your health and wellness.